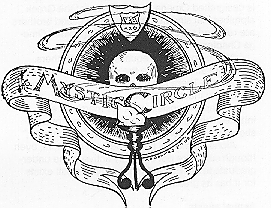 ---
The live, honest-to-God Epsilon Nu chapter of Alpha Sigma Phi at Binghamton University is located on the internet via this link.
---
Alpha Sigma Phi National Fraternity Headquarters
710 Adams Street
Carmel, IN 46032
317-843-1911 or (800) 800-1845
317-843-2966 fax

---
The Alpha Sigma Phi WWW Site
The official Alpha Sigma Phi web site is located at www.alphasigmaphi.org. I'm no longer maintaining a list of chapters and their web links because I feel if National is doing it, there's no need to duplicate that. Go to their chapter list instead.
---
The Alpha Sigma Phi BBS
This is probably really old information, use at your own risk!
The SysOp is Brother Fred Stuck from Stevens-Tech (Alpha Tau).
Fred runs the BBS out of his home in New Jersey. The board can support 2400 bps to 14.4 Kbps. You can call the BBS around-the-clock, but it may not always be running. It has over 3 gigabytes of files, local email and door games among other things.
If you let him know that you are a Brother of Alpha Sigma Phi, you will be given "Brotherhood Access".
The BBS phone number is (201) 217-0970.
---